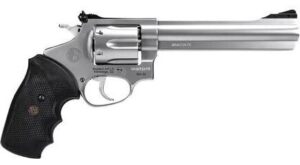 The RM66 features Rossi's prized double action trigger and  six-inch barrel pairs with a red ramp front sight and a fully adjustable rear sight.
Recoil reduction is the wrap-around rubber grip. It fits common holsters and speed loaders for similar sized medium frame revolvers.
$539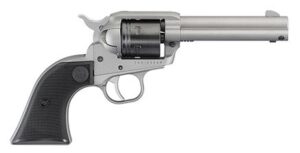 Ruger Wrangler, Silver Cerakote, 22LR, Single Action, Cold Hammer Forged Barrel 1:14 twist giving it excellent accuracy. With the Cerakote making it scratch and wear resistant.
$209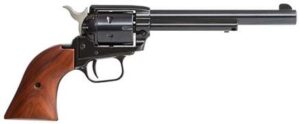 Heritage Rough Rider 22LR/22 Mag Two Cylinders, 6rd Capacity 6.5″ Barrel
$189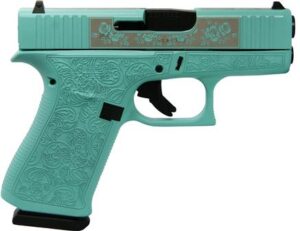 Glock 43x in Glock and Roses Custom Engraved Tiffany, Your standard Glock 43x with a beautiful color and engraving.
$639 On Sale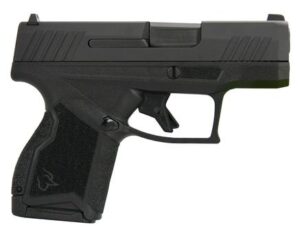 Taurus GX4 9mm Micro Compact 3.06″ barrel, 2-11rd mags, Easy To Conceal
$319.00